Meet our clients and discover why IRVING LAW are trusted Commercial and Business Lawyers for Small /Medium Business Owners.
Call Irving Law, Business Lawyers, on (08) 6460-5460
THESE STORIES feature some of our clients and how we have worked with them.
Beate Ruuck, online marketing consultant and website designer, is one of our longstanding clients and referral partners. Beate's business, Mad Hat Media, has grown from being a one-woman operation to having three part-time employees besides Beate. We have enjoyed being Beate's legal advisers as her business has grown. We prepared a standard client agreement and subcontracting agreement for her. To do these things well, we consulted with Beate carefully about how she engages with clients and the responsibilities she expects her subcontractors to fulfill. Over the period since we first drafted those documents, they have been tested by questions received from clients and contractors, and we are pleased that the documents are robust and protect our client. We have also worked with Beate to improve the documents. Our new clients profit from the experience we gain from working with business owners like Beate over a period of years, refining their commercial agreements.
Amit Binyamin is one of the owners of Origani, a retailer of high quality organic skincare products. Origani has consulted us about a number of business issues, including corporate and leasing arrangements. It is a pleasure for us to work with business owners and assist them with the advice and documents they need to develop their businesses. Check out Origani's Facebook page to learn more about them and their products.
Ting Fu is the Australian representative of Naipu Mining, a Chinese company that has an Australian subsidiary. Naipu Mining's Australian subsidiary markets Naipu Mining's products to Australian mining companies. Ms Fu engaged Irving Law to assist her prepare her company's corporate compliance documentation. James Irving says: "My previous experience in the public sector helped me to assist this client to assemble and present the information it needed for its compliance report. It was very interesting to learn the requirements of the Chinese company rules and to work with the client to make sure their report met all of the requirements of those rules." This is an example of how we apply our experience and skills to assist clients in new areas.
Shauna McGee Kinney runs an international media consultancy business SMK Writer, providing copywriting and coaching services, that has a presence on three continents: Asia, Australia and North America. Shauna selected Irving Law to prepare her client terms and conditions.
We have had the privilege of working with SMK Writer on projects for mutual clients, where we prepared legal text for online documents, TOUs and privacy policies, and Shauna finessed the language to make the text more user-friendly and accessible to ordinary readers.
Shauna says these kind words about our lawyer, James Irving: "James does more than verify that a T&C document is written correctly. He provides practical legal advice for the specific type of business and guides my clients on what conditions are practical to enforce. I recommend James for T&Cs, Terms of Service and contracts in Western Australia."
We are pleased to refer clients to SMK Writer for assistance. Please see our About Us pagefor Shauna's contact details.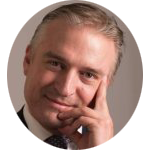 Chris Cornish of Avant Financial Services is a Mt Lawley businessman and Bayswater local Councillor, and an independent financial planner. He chose IRVING LAW to  prepare Willsfor himself, his wife and his parents. We have also advised him in relation to business matters. This is an example of how we assist people with the personal as well as their business legal issues.
Ruliang Pan, a Fremantle business owner and former university professor, engaged IRVING LAW to help set up a trust fund for his teenage son. We liaised closely with the accountant, who became the trustee of the trust. Mr Pan was very satisfied with our expertise and care. This is an example of how we assist clients with their legal matters by working collaboratively with other professionals to reach a good outcome.
Mark Amin, Perth businessman and marketing expert, runs three businesses, a restaurant, a business hub and a marketing consultancy.  Mark has used Irving Law frequently to create business contracts for his use, including client agreements and employment agreements, and also the review of a commercial lease. We enjoy working with Mark."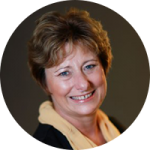 Karen Twort is a Perth business owner who came to Irving Law when she was negotiating to sell her share in a business.  Since then we have had the pleasure of working with Karen on a number of projects, and have been so impressed with her abilities that she is now one of our strategic referral partners, who provides advice to new businesses on how to set up their administration, compliance and other systems.  Karen has these very kind words to say about us: "I would highly recommend James Irving at Irving Law for legal advice and services. James Irving is definitely the most thorough and caring professional in his field, that I have ever met. A professional on so many levels, who sincerely cares about the people he is dealing with, providing the best possible service for his clients and working in an ethical and moral manner. If you are looking for honest advice and the highest quality service, then you need look no further than Irving Law."
Wade Barry, manager of the Lost City Tattoo parlour, engaged IRVING LAW to help restructure his business. We prepared two new company constitutions, two shareholders agreements, and an inter-company service agreement to establish a new business structure: one company operating the parlour and providing management services, and the other company, owned by the artists, hiring the space. This is an example of how we assist established businesses to progress to the next stage of development with a creative solution that meets their current and future needs.
Matt Edwards, founder of Applied Project Experience, is one of IRVING LAW's regular clients. APE is one of Perth's tech great startup success stories, developing cutting-edge software for use in the building industry. Matt has worked collaboratively with us to develop numerous key legal documents for his company. This is an example of how we develop and maintain relationships with businesses, becoming their trusted legal advisors and supporting their legal needs as they grow.
Jonah Cacioppe is the director of Boundlss, a technology development company currently working on innovative projects that apply "biotech" personal tracking and data-gathering technology to productivity and well-being assessments.  We have worked with Jonah on a number of projects, including his collaboration with a major insurance company, to produce a range of business contracts and policy documents. This is an example of how we work collaboratively with business owners to develop documents for new and unique projects, especially in new technology. We enjoy working with energetic young entrepreneurs like Jonah who are bringing new concepts to fruition.
Diana Simich is the owner of Training For Growth, a Perth consultancy that provides quality sales training services to other businesses. Diana engaged us the create a reusable client services agreement template for her business, and we had discussions with her so we could learn precisely how she operates.  This is an example of how we learn the specifics of a client's business to design a document that is tailor-made to suit their needs