At Irving Law it's
all about working with you.
Perth Commercial Lawyers / Solicitors for Business Owners.
We are a boutique Perth WA commercial law firm.
Our principal lawyer, James Irving, founded the firm in 2011. He is assisted by support staff and freelance lawyers.
Our main work areas are commercial law (providing business-related documents and advice) and estate planning (preparing Wills and succession plans)
If you are a business owner looking for personal service from a knowledgeable lawyer, you'll get that from us.
See our SERVICES page for a more detailed description our range of legal services. Visit our RESOURCES page for useful legal information.
Dependable Legal Expertise
Reliability when you most need it.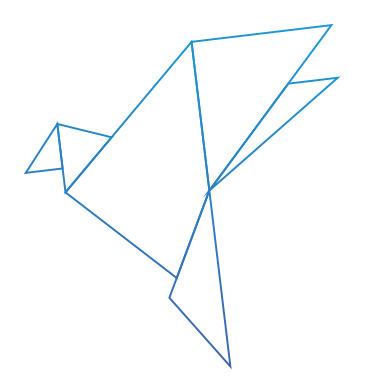 It's about working with you.
"We work with you to help you set up a good foundation for your business success."
James Irving
Principal Lawyer
Beate Ruuck

Beate Ruuck, online marketing consultant, website designer, and TAFE lecturer, is one of our longstanding clients and referral partners. Beate's startup business, Mad Hat Media, grew from being a one-woman operation to having a number of employees. We have enjoyed being Beate's legal advisers for her business ventures. For example, we prepared a standard client agreement and subcontracting agreement for her. To do these things well, we consulted with Beate carefully about how she engages with clients and the responsibilities she expects her subcontractors to fulfil. Our new clients profit from the experience we gain from working with business owners like Beate over a period of years.

Matt Edwards

Matt Edwards is a serial technology entrepreneur. He founded Applied Project Experience, one of IRVING LAW's regular clients, and most recently Nyfty.ai

APE is one of Perth, Australia's tech startup success stories, developing cutting-edge software for use in the building industry. Nyfty.ai is building on that success by applying artificial intelligence in the construction industry. Matt has worked collaboratively with us to develop numerous key legal documents for his companies. We develop and maintain relationships with business owners like Matt, becoming their trusted legal advisors over time and supporting their legal needs as they grow and develop.

Diana Simich

Diana Simich is the owner of Training For Growth, a Perth consultancy that provides quality sales training services to other businesses. Diana engaged us the create a reusable client services agreement template for her business, and we had discussions with her so we could learn precisely how she operates.  We make an effort to learn the specifics of a client's business so that we can design documents that are tailor-made to suit their needs.

Jonah Cacioppe

Jonah Cacioppe is an enthusiatic entrepreneur and company director, who has been involved with companies such as Floq Co., Boundlss, and Integral Development Associates.  We have worked with Jonah on a number of technology-related projects, and have assisted him to produce a range of business contracts and policy documents. We enjoy working collaboratively with business owners like Jonah to develop documents for new and unique projects.

Mark Amin

Mark Amin, Perth businessman and marketing expert, runs multiple businesses, including a restaurant and a marketing consultancy.  Mark has used Irving Law on numerous occasions to assist him with his business legal documents, including such things as: client terms and conditions; employment agreements; and reviewing and drafting commercial leases. We enjoy supporting business people like Mark as their business interests develop and expand.

Wade Barry

Wade Barry, manager of the Lost City Tattoo parlour, engaged IRVING LAW to help restructure the business. As part of an overall strategy that we developed in collaboration with an accountant, we prepared two new company constitutions, two shareholders agreements, and an inter-company service agreement to establish a new business structure. We assisted an established businesses to progress to the next stage of its development with a creative solution that met the owners' current needs and established a foundation for future success.

Karen Twort

Karen Twort is a Perth business owner who came to Irving Law when she was negotiating to sell her share in a business.  Since then we have had the pleasure of working with Karen on a number of projects. We enjoy developing good relationships with our clients, and being able to assist them multiple times.

Diego Martinez and Christian Guerrero

Diego Martinez and Christian Guerrero are the developers of new concepts: OCTOSIFT, an online platform to help users find experts and build a team of advisers, and ClueFi, an online problem-solving service. Christian says that Octosift enables users to "trust strangers of integrity to provide you with a tailored solution, when no-one you know can."  We enjoy supporting new business owners by helping them set up their legal structures for the first time.

Ruliang Pan

Ruliang Pan, a Fremantle business owner and former university professor, engaged IRVING LAW to help set up a trust fund for his teenage son. We liaised closely with the accountant, who became the trustee of the trust. Mr Pan was very satisfied with our expertise and care. We understand that many legal matters brought to us for our attention require patience and care, as well as technical expertise. We enjoy working with other professionals to achieve a good outcome for our clients.

Chris Cornish

Chris Cornish of Avant Financial Services is a Mt Lawley businessman and has served as a Bayswater local Councillor. Chris is an independent financial planner. He chose IRVING LAW to  prepare Wills for him, his wife and his parents. We have also advised him in relation to other business matters. We are often able to assist our clients with their family as well as their business legal issues.

Shauna McGee Kinney

Shauna McGee Kinney established an international media consultancy business SMK Writer, providing copywriting and coaching services. Shauna relied onIrving Law to prepare her client terms and conditions, and to provide business advice.

We have had the privilege of working with SMK Writer on projects for mutual clients. We like to develop collaborative relationships with our clients wherever possible.

Ting Fu

Ting Fu is the Australian representative of Naipu Mining, a Chinese company that has an Australian subsidiary. Naipu Mining's Australian subsidiary markets Naipu Mining's products to Australian mining companies. Ms Fu engaged Irving Law to assist her to prepare her company's corporate compliance documentation. James Irving says: "My previous experience in the public sector helped me to assist this client to assemble and present the information needed for its compliance report. It was very interesting to learn the requirements of the Chinese stock exchange rules and to work with the client to make sure their report met all requirements." We can apply our experience and skills to assist our clients in new areas.

Amit Binyamin

Amit Binyamin has consulted us about a number of business issues, including corporate and leasing arrangements, business sale arrangements, and shareholder arrangements. It is a pleasure for us to work with business owners and assist them with the advice and documents they need in a range of areas as they develop their business activities.
Since its inception, Irving Law has assisted hundreds of business owners with legal documents and advice and continues to attract clients who care about personal service and quality.

I can say without hesitation, that James Irving has achieved, at a very acceptable cost, my exact goals in the document and that I am totally impressed with his application to the task of understanding my business and drawing of a document that provides the level of security commensurate with my business needs.

Unattended Sales Australia

I don't refer my clients to anyone unless I have the upmost faith in their knowledge, abilities and professionalism. I have this in James Irving, and recommend you consider his services.

Avant Financial Services

I would highly recommend James Irving at Irving Law for legal advice and services. James Irving is definitely the most thorough and caring professional in his field, that I have ever met. A professional on so many levels, who sincerely cares about the people he is dealing with, providing the best possible service for his clients and working in an ethical and moral manner. If you are looking for honest advice and the highest quality service, then you need look no further than Irving Law.

Perth business owner