At Irving Law it's
all about working with you.
Perth Commercial & Business Lawyers.
Meet some of our satisfied clients
Beate Ruuck - Website Developer and Business Owner
We assisted Beate with some of her important legal documents, including her template subcontractor agreement and client terms and conditions. Every small business needs dependable legal documents. We were very pleased to facilitate the success of Beate's business.
Ruliang Pan - Academic and Fremantle Business Owner
Professor Pan approached Irving Law to help set up a trust for his son. We collaborated with an accountant to make sure the trust worked exactly as the Pan family needed.
Jonah Cacioppe - Serial Tech Entrepreneur
Jonah is one of Australia's bright young techpreneur stars. His companies have attracted international investors and developed joint ventures with global businesses. We have enjoyed working with Jonah to draft and review agreements for his businesses, including IP licensing agreements.
Chris Cornish - Professional Financial Adviser
Chris Cornish is a community leader as well as an independent adviser who puts his clients' interests first. We were very pleased to collaborate with Chris to draft Testamentary Trust Wills for four members of his family. Since then, Chris has referred a number of clients to Irving Law for estate planning assistance.
Ting Fu - International Mining Executive
Ms Ting Fu, the director of an Australian company, has engaged Irving Law to help her company's China-based resources-sector parent entity to organise its compliance documentation. We are very pleased to have assisted these companies to establish themselves to make a contribution to this important sector of the Western Australian economy.
Diana Simich - Sales Expert and Trainer
Diana Simich, an experienced sales expert and sales trainer, sought Irving Law's assistance to prepare a template client services agreement. We enjoyed collaborating with Diana to understand the unique features of her business, so that we could tailor her document to suit her exact needs.
Matt Edwards - International Start-up Founder
Matt Edwards of Nyfty.io is one of our earliest clients, and it has been great to assist him as his first start-up, APE, grew and flourished, and then to see him start a new venture in Silicon Valley, Nyfty.io. It is great to work alongside clients like Matt over a period of years and be available to assist them when they move into new ventures.
Mark Amin - Consultant, Restaurant Owner, Marketing Guru
Mark Amin is one of the most energetic business owners you will ever meet. At any time, he has several businesses going, as well as a busy family life with five children. Over the years we have know him, Mark has required a wide range of legal documents and advice, including such things as drafting space hire conditions and commercial lease reviews. It has been a pleasure to have a loyal client return to us repeatedly for our advice and assistance.
David Crann - Theatre Producer, Actor and Philanthropist
David Crann has been a well-known figure in Perth's theatre scene for decades. We were very pleased to assist him to prepare a  Will together with a Trust Deed for a charitable trust which will continue David's passion of fostering the education of young members of the theatre community well into the future. One of the most enjoyable aspects of our work is being able to assist generous people like Mr Crann to leave a legacy for future generations.
Shauna McGee Kinney - Technical Writer
Shauna McGee Kinney is someone we have worked for, and also worked with. We were pleased to introduce a client to Shauna who needed assistance with preparing text for a document to be given to a set of customers that needed special care. The client was impressed with our capacity to work together with Shauna to achieve an overall excellent result.  We enjoy sharing contacts with our clients. That is another way we can assist our clients to build stronger businesses.
Christian Guerrero and Diego Martinez - Start-up Founders
Lots of people have great ideas, from time to time. But Diego Martinez (L) and Christian Guerrero (R) are not your average people. They turn their ideas into businesses. We have been involved in some extremely creative projects when working with these two young entrepreneurs, doing our best to translate their radical ideas into legal documents. It's an example of how Irving Law collaborates with new start-ups to help them emerge.
Dependable Legal Expertise
Reliability when you most need it.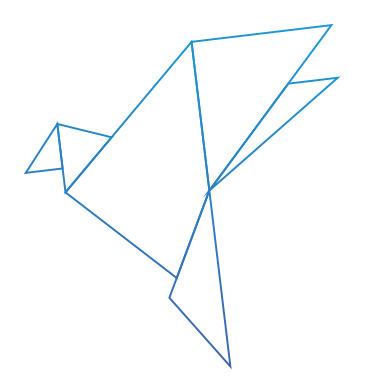 It's about working with you.
"We work with you toward a shared vision of success for your business."
James Irving
Principal Lawyer
James is assisted by fully qualified freelance lawyers and law graduates. Any work produced by his assistants is checked by James before being given to our clients. Since starting Irving Law, James has assisted hundreds of business owners with their legal documents and has prepared many dozens of Wills for his clients.
We regularly refer our small and medium-sized business clients to our referral partners for specialised assistance. These consultants are not our employees but are part of our network community.
I can say without hesitation, that James Irving has achieved, at a very acceptable cost, my exact goals in the document and that I am totally impressed with his application to the task of understanding my business and drawing of a document that provides the level of security commensurate with my business needs.

Unattended Sales Australia

I don't refer my clients to anyone unless I have the upmost faith in their knowledge, abilities and professionalism. I have this in James Irving, and recommend you consider his services.

Avant Financial Services

I would highly recommend James Irving at Irving Law for legal advice and services. James Irving is definitely the most thorough and caring professional in his field, that I have ever met. A professional on so many levels, who sincerely cares about the people he is dealing with, providing the best possible service for his clients and working in an ethical and moral manner. If you are looking for honest advice and the highest quality service, then you need look no further than Irving Law.

Perth business owner